Are you searching for TRS detox reviews because you are wondering if this detoxing supplement can help you, and is legit? This TRS detox review will aim to answer your questions and reveal some concerns…
Having excess amounts of heavy metals can negatively impact your body. Some medicines and foods could help get rid of those heavy metals. Using such substances for that purpose is typically referred to as heavy metal detox.
You see, having minimal amounts of heavy metals like zinc and iron is vital for a healthy body. Nonetheless, having massive amounts of those metals can be toxic not just to your body but to the environment as well. This is where heavy metal detox is important.
Heavy metal detox strives to eradicate too many heavy metals from the body. A chelator is a substance that binds to heavy metals. Chelation is the process that brings them out of the body. People may also call heavy metal detox chelation therapy.
Advanced TRS Detox is composed of manmade nano zeolites encased in water molecules that are passive in the body. It's used up along with the condensed toxins within six hours. It claims that it doesn't impact any organs and doesn't accumulate in the body, making it "safe" for long-term use for the above reasons.
Nonetheless, everybody has different levels of toxicity. That's why TRS Detox Spray poses some negative side effects.
In this article, we will have a thorough review of Advanced TRS Detox and uncover the negative impacts it has on a person's body.
Are you ready to find out more? Without further ado, let's dive in!
What is Advanced TRS?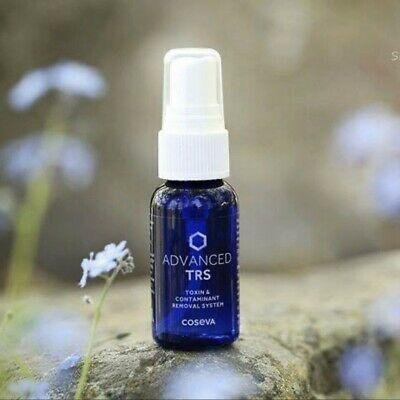 Advanced TRS which stands for Toxic Removal System, claims to eliminate heavy metals and toxins that contribute to "health concerns" like development deficiencies, heart disease, stroke, and asthma. In short, it's a synthetic zeolite.
In case you didn't know, zeolite is a mineral seen in nature. However, Advanced TRS makes theirs in a lab sure to make sure it's 100% free of contaminations. Further, these minerals are microporous aluminosilicate minerals that can function as molecular sieves. Zeolites have the natural capability to filter molecules based on molecular charge and size.
How Does It Work?
Advanced TRS utilizes nano-sized zeolites held by water clusters to move through the body. Toxins and heavy metals are drawn to the cage-like structures and the high negative charge of zeolites.
The toxins are stuck and carried out of the body. You see, zeolites are considered inert, and that's why they don't respond or release in the body in any way. They facilitate passive chelation. That indicates there's no burden on the body's natural detox pathways.
Compared to zeolites, the nano-sized of Advanced TRS claims to enable them to move into any body cells. They can also cross the blood-brain barrier and capture toxins at the cellular level.
What Are The Advanced TRS Detox Ingredients?
According to their website, Advanced TRS only has pure water and zeolite clinoptilolite. The spray is a liquid suspension of mass-produced clinoptilolite zeolite in pure water. It's worth mentioning as well that TRS is sized to 0.9 nanometers mean average in size. That enables detoxification benefits on a systematic level through absorption in all cellular systems.
In that mean nanometers, the particle size stays in suspension in pure water. Further, a colloidal suspension enables particles sized so small they can stay suspended inside water molecules. That offers a delivery mechanism for manmade clinoptilolite zeolite through the body.
Dangers of TRS Spray
But here's the catch. According to different TRS Detox Reviews, using the spray means you will experience many negative side effects. Here are some of the negative effects we discover:
Lack of focus and moodiness
Weight loss
Muscular aches
Nausea
Tiredness
Headaches
Diarrhea
Mucous discharges
Bad breath
Skin rashes or pimples
Food cravings
Fever
Hot flashes
Chills
On top of that, people also reported changes in digestive rhythm and increased urination frequency, among others. The fact that Advanced TRS uses synthetic zeolites makes it extremely harmful when digested.
A Good Alternative: ROOT Clean Slate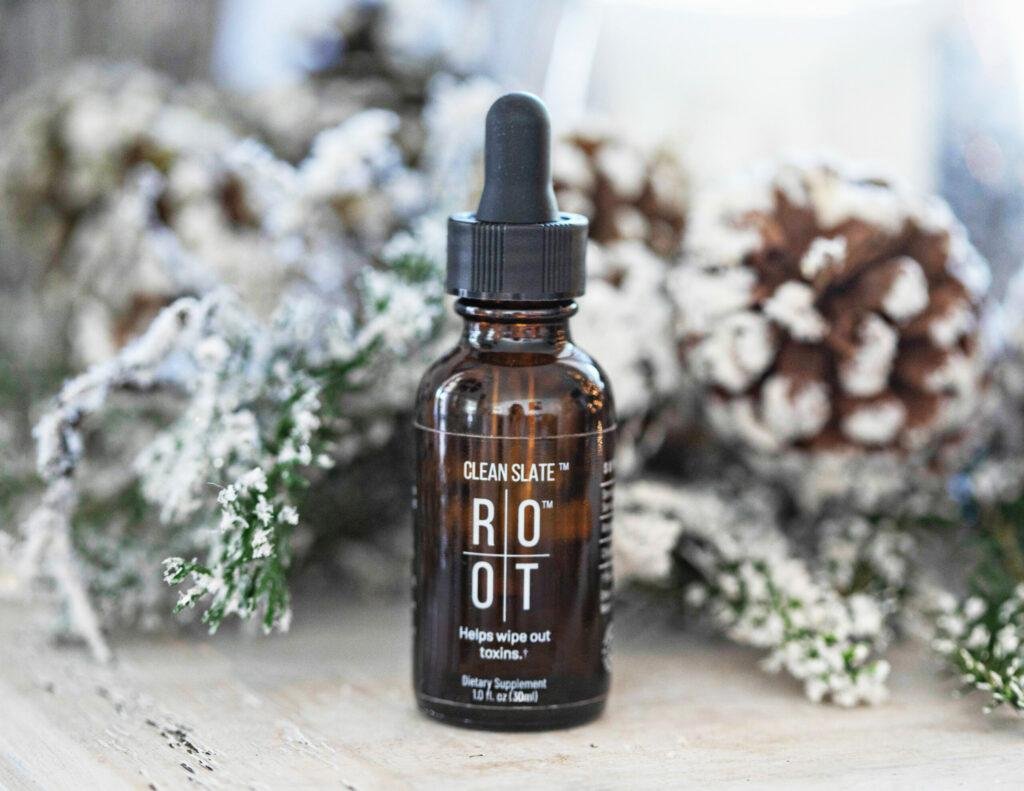 The ROOT Brand is a health and wellness firm that strives t offer the ultimate all-natural solutions that deal with the "root" underlying cause of many different health problems, such as heavy metal toxicity. This is ideal for your detoxing regimen, as it is stable in acids and high in silica content.
Clean Slate is the flagship product by the company and strives to remove heavy metals and other types of toxins in the body. By removing such toxins, it helps lower the negative impacts of inflammatory processes that are caused by such toxins.
From a personal experience, we highly recommend this product. It will help if you begin with one drop twice every day, up to ten drops, so you don't detox too fast and experience temporary inconvenience.
How Does it Help?
In general, ROOT Clean Slate helps you deep cleanse cells from heavy metals and toxic elements such as:
Strontium
Barium
Fluoride
Arsenic
Lead
Aluminum
Mercury
Gadolinium
Cadmium
Uranium
And others
What's more, it also floods your body with silica and infuses the cell with gg trace minerals through inland seawater as well infuses our cells with Vitamin C. Clean Slate also facilitate the passive systematic detoxification and removal of heavy metals, mold spores, viral particles, glyphosate, bacterial bio-toxins, and other persistent volatile organic compounds and chemicals.
What are the Benefits of ROOT Clean Slate?
Here are some of the amazing benefits you'll experience when you start taking Clean Slate:
Deal with stressful scenarios from a higher perspective
Access to higher universal knowledge and feelings of spiritual expansion
Improved creativity
Enhanced serendipity and manifesting
Improved lucid dreams
Deeper meditative states
Improved focus and mental clarity
Keep in mind that heavy metals and toxins don't belong in our body but only causes health problems and sickness. They also stress our kidneys. We literally can't see them, but they are present. That's where the issue lies.
You will find a huge number of products that claim to get rid of toxins from the body but simply don't always work, not to mention some products—like the one mentioned above—can be extremely dangerous and harmful.
Lucky for you, the ROOT Clean Slate has only natural ingredients that people have utilized for many years. It removes heavy metals and toxins effectively and safely using ROOT, which is the only toxin-removal tool you will need.
Moreover, ROOT Clean Slate offers a wide array of treatments to help get rid of heavy metals and toxins from the body and enhance your well-being. The result? You will enjoy feeling healthy each day.
To sum up, ROOT Clean Slate can be your internal cleanser, detoxifying your body's cells and eradicating those irrelevant heavy metals and toxins.
Final Thoughts
Having high amounts of heavy metals in your body may cause health problems or chronic health problems. Nonetheless, there's a limited amount of proof to tell that a heavy metal detox with chelation therapy can cure any of those conditions.
Chelation therapy can be vital for helping treat heavy metal positioning. You will find many products today like Advanced TRS that claims to treat it, but in fact, can be dangerous and cause more harm than good.
That's why people wanting to detox from heavy metals must try to find other alternatives that are safer and work more gradually. This is where ROOT Clean Slate got you covered. If you want to read about my experience with it read my Clean Slate Review.
We hope you find this TRS Detox Review informative and helpful. What are your thoughts about it? Share your insights with us by leaving your comments below.
Recent Content